About us
Make it a great night with Yai Thai. Our special menu includes things like Hor Mok, Eggplant and Zuccini, Pad See-Ew, Pad Prik Hang, Gang Par, Hokkien Noodles, Laksa, and more. And don't forget our Steamed and Fried Rice, Salads, and Soups.
You can find us right on Botany Street in Alexandria. We have an excellent indoor dining atmosphere and you will always find great takeaway options. And don't forget that you can always order online. Just a few clicks of your mouse or keyboard, you will have hot and fresh food on your doorstep in no time. Get that authentic cuisines you've been craving; get Yai Thai tonight!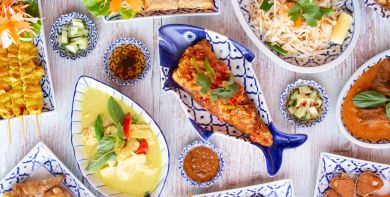 Reviews
Penny
"So delicious as always!!!"
26/12/2019